Mobile Safari responsible for 55% of mobile browser usage in the U.S.
32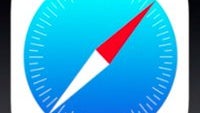 According to analytics firm StatCounter, Apple's mobile Safari browser was responsible for 55% of mobile browsing in the U.S. last month. The data is derived from StatCounter's tracking of over 3 million websites. Following mobile Safari is Google's Chrome, which is available for Android and iOS. The latter accounted for 29.9% of mobile browsing in the states during March.
Other Android browsers were used for 9.5% of U.S. mobile browsing last month. Other notable mobile browsers include Amazon's Silk (1.63%), Microsoft's Mobile IE (1.17%) and the BlackBerry Browser (.47%). Mobile Safari is also the top browser employed on phones and tablets in other countries like the U.K., Australia, Canada and Japan.
StatCounter also measured the search preference of all Safari users (including both mobile and desktop). Google was by far their most popular search engine both Globally (87.9%) and in the U.S. (83%).
source:
StatCounter
via
AppleInsider