Lenovo CEO says Apple won't be able to govern the tablet market forever
10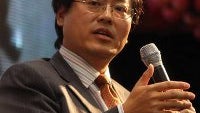 Greater China

is an important battlefield for tablet makers just because of its billion or so possible adopters, but it's also home of Lenovo and that's why the company was particularly bitter after being overtaken by Apple in terms of pure revenue. Yang Yanquing, chief executive of Lenovo, didn't accept the news well claiming that the comparison with Cupertino is not "apples to apples."
Apple sales in Greater China which includes Hong Kong and Taiwan amounted to $3.8 billion in the latest quarter eclipsing Lenovo sales which could only grow by 23.4 % on the year to reach $2.8 billion.
While the CEO accepted the over 70% domination in market share of the iPad, he explained his view about a more diversified market in the future:
"Apple is very strong, but when IBM created the PC market there was just IBM, if you look at the PC industry now it is very diversified. I believe that will happen in tablets as well."
Yang pointed out that the main reason behind this is that Apple doesn't cover every niche of the tablet market as it only covers the top tier with its products:
"With a $500 price you cannot go to the small cities, townships, low salary class, low income class. I don't want to say we want to significantly lower the price, rather our strategy is to provide more categories, to cover different market segments,"

he added.
The Chinese company recently launched a duo of Android tablets - the business-oriented

Lenovo ThinkPad Tablet

and consumer-friendly

IdeaPad K1

. The IdeaPad was greeted with a lukewarm reception at best, but Lenovo expects to become one of the
"strongest of the players in this area."
source: Financial Times via AllThingsD