How to turn auto correct on and off on the iPhone (iOS 8 tutorial)
3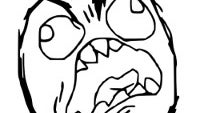 The number of mishaps attributable to the iPhone's auto correct feature are
through the roof
. And while these are mostly
hilarious
in nature, after a while, battling with the feature can become quite annoying. This is especially true for users who use Latin letters to write in languages other than English, causing auto correct to go nuts.
So how do you turn the darn feature off on your iPhone (or iPad)? Thankfully, it's a three step process and even the most basic of users can get it done without a sweat. That is, unless you're using a third-party keyboard you downloaded off the App Store. In case you did, you'll have to dig through its own settings menu and locate and disable the option yourself.
Jump right into the gallery below to find out how one goes about disabling (or enabling) auto correct on an iPhone.