How to call the hidden context menu button on the Galaxy S5
21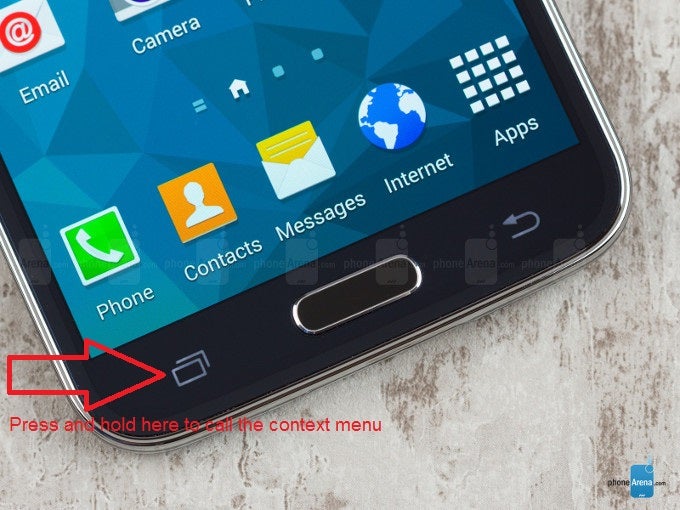 Dude, where's my menu button? If you froze in awe when you saw that the new
Galaxy S5
doesn't feature the good ol' capacitive menu key, as all Samsung flagships before that, you can now start thawing. The TouchWiz interface sports on-screen menu buttons, as most self-respecting overlays now do, but what about the hundreds of thousands of apps in the Play Store?
Some of them haven't been redrawn for use on devices with on-screen buttons, and you still need to call the app's options via the venerable context menu key, which on the Galaxy S5 is nowhere to be found, at least at first brush. Fret not, however, as Samsung might have ditched the menu key for a task-switching button, but you can still call the context menu, if the need arises.
You have to
long-press that same multitasking key
that replaced the older button, and the context menu will appear, as easy as that. So, the next time you are wondering what to do in an oldie-but-goodie app where you need to access the menu, just hold the capacitive task switcher underneath the display for a brief second, and the app's options will rise up on the display. Granted, that should be the case with all Androids that don't sport a dedicated menu button, but since so far we've had one on all Galaxy S phones, new users, coming from an S3 or S4, might be dazed and confused when they see it's gone - it's not, just hidden behind a press-and-hold action of the task switcher at the left of the home key.