Former Apple manager to serve up to 20 years in jail for revealing company secrets
5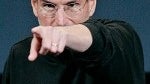 A former Apple manager, Paul Devine, pleaded guilty to accusations of wire fraud and money laundering. His sentence will be read on June 6 and he could face up to 20 years in prison.
By pleading guilty, Paul Devine admitted that he has revealed confidential information belonging to Apple like product forecasts, roadmaps, product specifications and pricing targets to suppliers and manufacturers working with the Cupertino-based company, thus giving them an edge in the negotiations.
In return, these manufacturers and suppliers gave him money for the inside information. It was proved by the court, and Paul Devine subsequently admitted the accusation, that he has caused Apple a loss of $2,409,000.
He has contested to give up money and property worth approximately $2.28 million as part of the plea bargain. When he was arrested, feds found about $150 000 in shoeboxes and more money in foreign accounts and safe deposit boxes.
source:
Cult of Mac
via
Gizmodo