Don't like Instagram cropping your photos? Try #Square for Android
7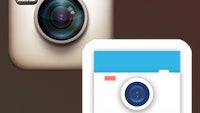 Since you're reading this post, chances are you're not quite happy with Instagram cropping your photos. And we know how you feel since 1:1 isn't always the best aspect ratio to present a sunset or a selfie in. Thankfully, this can be avoided (kind of) with the help of an Android app called #Square.
#Square is actually a pretty simple app, but it does a wonderful job at what it is supposed to do. All it does is to add a border around the image in order to make it square-shaped. The user is free to pic the border's color, and the frame's thickness can be increased, if needed.
You can download
#Square
for free from the Google Play store. Note that the app is quite new so there might still be some bugs here and there, depending on what Android device you're using.