Best new icon packs for Android (February 2016)
4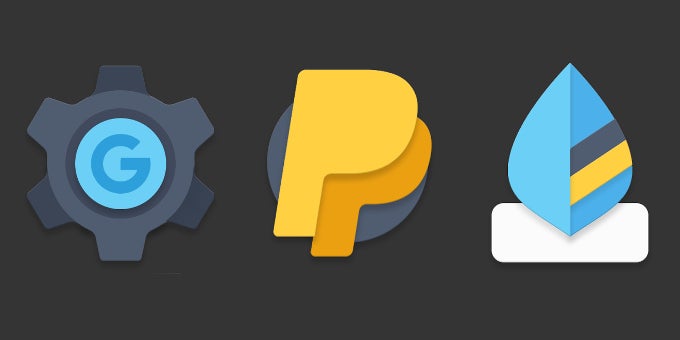 "Custom icon packs" and "Android customization" are two terms that undividedly go together. It's rather hard to imagine that one can spice up their Android device without throwing in one of these.
If you've been sticking around, you've most certainly encountered one of our regular columns, namely the bi-weekly one that showcases all the new and noteworthy icon packs for Android. Yes, we've been scouring the Play Store for new icon suites and sifting the wheat from the chaff.
Changing the icon pack of your Android device and giving the UI a fresh new look is as easy as 1-2-3. There are just a couple of prerequisites that need to be met - you need a 3rd-party launcher that supports such a cosmetic overhaul, and, of course, an icon pack that grasps your attention.
Here follow the notable new icon packs that grasped out attention. Make sure to check out our previous picks in the timeline right beneath the last gallery.
Impulse
Impulse comes with more than 1080 icons on board, as well as a slew of pretty good-looking QHD wallpapers. The supplied icons are colorful and minimalist, and while they have been crafted at 512 by 512 pixels, but have been scaled down to 192 by 192 pixels, which means that the icons look gorgeous, regardless of your display's
pixel
density.
Bliss comprises an undisclosed amount of circular icons that differ in color though share the same design language. Not the very best we've ever seen, but certainly deserving your attention if you're building a theme centered around circular icons.
Iride UI is Black
The original
Iride UI
is one of the better icon packs that stormed Google Play in 2015. After some time, a so-called
"hipster"
version of the icon pack was released, and now, we have a new member of this icon family. Iride UI is Black does not only employ darker icons than the previous offerings, it's also quite gorgeous. A must have if you're an icon pack lover!
Iride UI is Black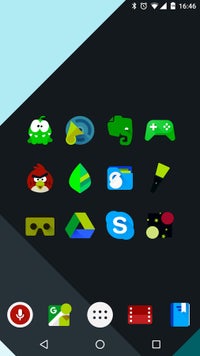 Zine
Zine is shadowy, but certainly not in a bad way! Each of the icons on board employs long shadows, coupled with subtle pastel-like backgrounds. The developer says there are 1,331 icons on board, as well as 33 wallpapers. Icon masking is also present, and so is support for the Muzei live wallpaper app.
Touch UI
We've saved the best for last - it doesn't take a genius to see that Touch UI is gorgeous. While it only comes with 840 icons, Touch UI boasts the staggering amount of 330 flat wallpapers that match with the icons rather well. A surplus of third-party launchers are supported by this icon pack, so don't hesitate to give it a spin!