Best new Android widgets (February 2016)
6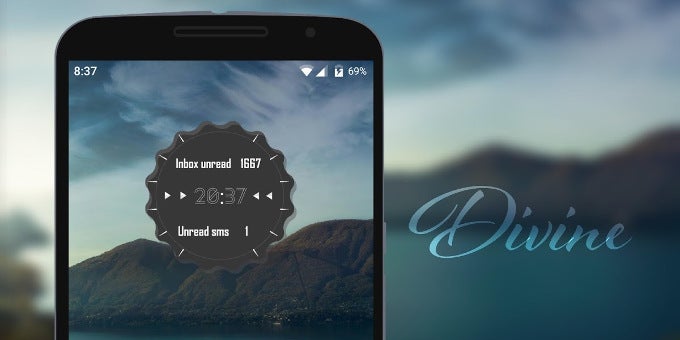 Do you use widgets on your Android device? If yes, good for you, if not, why not? After all, widgets are one of Android's fundamental features and not utilizing them is like driving your supercar to the local Walmart only - a waste of potential! It's true that other operating system support similar UI features, but let's face it, none is as advanced as Android's take on the matter.
As we are pretty keen on customization and widgets are a a major part of this ordeal, we scour the Play Store every two weeks and search for the very best new widgets. And why do we do this exactly? Simple, we want to regularly present to you the best and most noteworthy new widgets that get released on the Play Store. As it's rather hard to separate the wheat from the chaff, we do the hard work for you and show you all the new widgets that you should know about once every two weeks.
Rumbly

About to go shopping? A shopping list is a must, but using pen and paper is so... old-school! This widget enables you to create handy to-do lists straight on your home screen, making them easily accessible. No longer will you lose those paper strips with your shopping list - just get this free app and make sure to take your phone while going for groceries!
Cat Fact Widget
Did you know that kittens that are taken on regular car rides get used to the sounds and motions of traveling, which makes them very good passengers once older? And did you know that some cats have survived 32-story falls unscathed? Well, get this free widget and you will be able to learn a whole plethora of interesting cat-related facts. Meow!
Divine is a theme for the popular Zooper Widget app, which is one of the more spectacular widget-making apps we've seen so far. In particular, Divine comes with a large amount of pre-made widgets that you can customize to your liking, though we don't see any reason to - the default ones are nothing short of gorgeous just the way they are.
Simple Stable Note Widget
You are most likely using a note-taking app in your everyday life. Google Keep, Evernote, and OneNote are some of the more popular ones, and widget support is on their feature sheets. Well, here is a new widget that does a similar job. Simple Stable Note Widget, apart from claiming that it's simple and stable, enables you to write down notes and put them on your homescreen so that you don't forget to water the flowers or get cheese from the groceries.
Timetable Widget
Students, need a nifty timetable at your fingertips? Well, Timetable widget arrives with a bash and enables you to put a not too shabby timetable on your homescreen. It allows you to employ and customize up to 8 periods a day; it enables you to edit the name of the class, the teacher, the period, as well as the room it is taking place in.
Calendar Widget
Yes, we know, the Play Store is full with calendar widgets. Full to the brim, actually, but it never hurts to have options, does it? While the aptly named Calendar Widget doesn't shine with any groundbreaking feature we haven't seen before, it provides you with a easy way of checking the date and the upcoming month layout with zero hassle.