Best new Android, iPhone and Windows Phone games for October 2013 (part 2)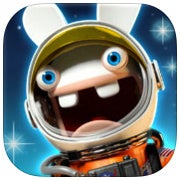 We have hand-picked the best new games for Android, iPhone, iPad and Windows Phone and this month the selection is absolutely amazing. These are some of the greatest games on mobile, actually there were so many good games for the month we had to split our selection in two parts!
In this second part we start off with games like the zombie-infested Dead Trigger 2 and the hit shooter Call of Duty: Strike Team, but there is also something for lovers of simpler and smaller games. We loved the visuals of Naught and there is the usual amount of awesome puzzlers, racers and others to explore.
We won't spoil it anymore - you can find our picks for the best new Android, iPhone, iPad and Windows Phone games right below. Do not hesitate to let us know about your favorites in the comments below!
Best new Android, iPhone and Windows Phone games for October 2013