Best new Android and iOS apps of the week (March 17th - 23rd)
1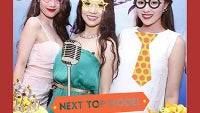 Hello there, appaholics! Another week rolls by, another enourmous batch of apps roll out on on both the App Store and Play Store. Now, with all these new offerings flooding the markets every day, how is one supposed to find something fresh, new, and interesting to install on their smartphone and tinker with? Yeah, we know, keeping tabs on what's coming out is not an easy task (if even possible 100% of the time).
But fear not, as our weekly columns for apps and games are here to help you discover a few gems, which our radar managed to pick up throughout the last seven days. We've got 7 apps from each store this time around, and we've only filtered the ones we find interesting, useful, or – at the very least – curious.
So, go ahead and check them out. Let us know if we missed a brand new app that you think should definitely be on this list. Who knows – we could give it an honorable mention next time around!
New for Android
1. Simple Weather
Just as the name suggests – it's a "simple" weather app. Stylistically adhering to Google's new Material Design philosophy, and keeping things simple, intuitive, colorful, and modern-flat, this app may find its place in the hearts of many. For us – it was the widget that did it – Simple Weather has 4 differently sized widgets, which fit very well with a Lollipop home screen.
2. CM SnapShare – File Transfer
A cool app to quickly share all types of files with buddies within range – and everyone is represented by a fluffy bear to boot! The cool thing here is that sharing is done in sessions – you don't need to send your file to each individual directly, you just upload it to the current session and everyone downloads it simultaneously. Cool, no?
3. Stop Motion Studio
Stop Motion Studio does exactly what the name suggests – it helps you create stop motion clips. If you just so happen to not know what this is – it's a clip made out of pictures, taken at certain time intervals, which could give the impression of a dreamy fast-forward experience. Alternatively, the technique is often used to create short movies with inanimate objects, such as dolls, drawings, etc. If you've wished to explore stop motion clip making, this app is for free, so you might as well start here!
4. Switch UI – Icon Pack
We find Switch UI to be a very elegant alternative to the flat-styled Lollipop icons. This icon pack will work with most popular Android launchers and, even if it's paid, we'd say that developer Kxnt deserves some cash for the amount of work, which obviously went into this.
5. What's Up?
An app, centered around Cognitive Behavior Therapy and Acceptance Commitment Therapy methods that help coping with different anxieties, depressed states, anger, self-esteem issues. Now, don't get us wrong, we are not suggesting anything here. But a scan through the app showed us that there are some cool educational gems in there that self-actualization folks would probably enjoy to sift through, or share with friends.
Don't get put off by the searing heat of the colors, the app has now been updated with two much simpler, and eye-friendly, skins, which can be selected from its settings menu.
6. Kiwi – Q&A
Kiwi is probably most easily described as a "conversation starter social network". It follows that "ask-craze" as a medium to post odd or super-specific inquiries for your friends to answer, but it's a bit more mass-minded, as it allows you to send your question to as many people as you desire.
7. Swipes – To do & Task manager
Swipes is a scheduler / reminder app that aims to be fast and efficient by employing various gesture-based controls. The idea is that people who have lots to do throughout the day don't really like spending much time on actually tinkering with a clunky scheduling app – sure, it may take seconds, but since it's so low on the list of priorities, active individuals eventually stop dismissing finished tasks, or stop using their app of choice at all. Swipes looks for a lolution to this problem by employing a gesture-based UI, which allows users to quickly mark, postpone, schedule, or delete tasks.
New for iOS
1. CARROT Weather - Talking Forecast Robot
That's right – we're kicking the iOS list off with a weather app as well! We really liked CARROT Weather, as it tries to bring us the latest meteorological forecasts with a nice dose of humor. We just wish the app had some kind of trial version, so that users could check it out more extensively before shelling out $3 on an app, which promises to be funny.
2. Weather Nerd
Another weather app? Yes, and not only that, but this one aims to be the Weather App to Rule Them All! It combines forecasts from multiple sources, instead of just one, and tries to calculate an accurate medium between any contrasting reports in an attempt to give you the most reliable weather info.
3. OneHand
Ever since Apple allowed for 3rd party keyboards to be installed on its iPhones, developers have slowly, but surely, started bringing their creative ideas to iOS. OneHand is a solution mainly aimed at iPhone 6 Plus owners, as it is a weirdly offset keyboard, which allows users to type more easily with just one hand.
4. MOB – My Own Booth
A Photo Booth alternative for those of you who like to silly up your photos. Filters and stickers are in tow, as well as the ability to send a print request to your printer from the app.
5. SlideMail
SlideMail takes inspiration from Google's latest Inbox project, as it aims for quick organization via swipe gestures. Additionally, the developer claims that the app will learn from your behavior – supposedly, it'll be able to discern emails that are important to you from non-important ones once it picks up on how you treat different letters.
6. NowThen
A pretty cool app, which organizes its users into a photo-taking Internet flashmob of sorts – every day, you and all other users around the world will have a 10 minute window in which to take a photo of whatever is around you and you deem worthy of capturing. The photos then get aggregated in a giant blurb of "around the world right now!". You are then free to browse them and, for a fraction of a second, feel connectedness with all of humanity. Or not – you could just really like sharing photos – that works, too.
7. Retina Wallpaper Lite
For anyone who likes to change wallpapers often, there are never enough high-quality photos around the web. Thankfully, wallpaper-creating apps are also a thing, and here we have Retina Wallpaper Lite. The app will allow users to pick a background image and manipulate it in various ways until they reach an effect, abstract enough to be deemed worthy of adorning their iPhone / iPad.