Best free Android and iOS games of the week! (April 23 - April 30)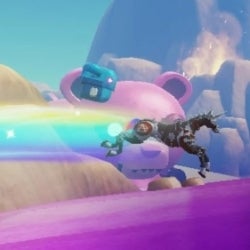 Who wants some free games? This week saw fantastic releases on both Android and iOS! Robot Unicorn Attack 3 – need we say more??? We have that lined up for you, in addition to 9 other amazing games you can play for free on your mobile phone or tablet.
These include brand new Transformers and Family Guy games, and possibly the biggest hit of the year – the mighty Bus Simulator 17! Because nothing beats a mundane job simulator complete with lifelike graphics, right? Fret not, there's lots more where that came from. It's all in the slideshow below – enjoy!
Best free Android and iPhone games! (April 23 - April 30)
ALSO READ