Best Windows Phone apps for creating and customizing your own Live Tiles
5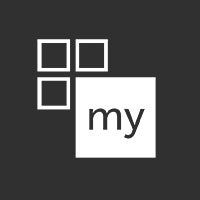 Windows Phone 8 comes now with the ability to customize the heck out of the Live Tiles on your start screen, resize them to predetermined ratios, and shuffle around at will.
This is a huge boost to your productivity with Microsoft's mobile OS, arranging neatly the things that are important to you personally up front and center. Just like with Android's widget system, however, not every developer bothers to create a nice Live Tile as well, and there are limitations imposed by WP itself, too.
A few apps come to the rescue here, that allow you to create and modify your own Live Tile, and we are rounding up some of the best out there to help with your quest to even further customize your Windows Phone home screen.
Don't expect any wonders, as Microsoft isn't allowing those customized tiles to be alternative shortcuts to most of the default and third party apps, but the remaining functionality still comes very useful to pimp your home screen.