Best Android and iPhone apps to learn Chinese
4
你 好 !
Are you one of those people who find an irresistible charm and mystery in Asian culture, but haven't yet learned Chinese? Are you scared that it is a mission impossible for foreigners that have no Asian roots whatsoever?
We've also been there, trying various methods and books, but it was hard to stay focused and make sufficient progress. Luckily, we have some good news: there are some great new apps that make the process of learning Mandarin Chinese much easier.
While we're still waiting for DuoLingo for Chinese to fill in a void, others have not wasted their time, and our number one pick adopts a similar teaching method, but it is the choice of the right characters presented in the right order with the right amount of grammar.
With no further ado, here are the apps that served us best to start our journey in China, its language and culture.
#1: Chinese Skill
Suitable for: beginners
Price: Free (yes, absolutely mind-bogglingly no-in-app-purchase-free!)
Chinese Skill is the only app you need if you are a total beginner who wants to learn Chinese, and here is why: it guides you gently in a DuoLingo-like play-based approach with words, it has native pronunciation that you can also slow down, and this will save you a lot of the boring theory about pinyin pronunciation and the four tones, it displays both characters and pinyin along with actually well translated English equivalents, and it is miraculously, mind-bogglingly, completely free (as in ad-free and in-app-purhcase free).
We've tried multiple other apps and they are a waste of time, especially for beginners. Spare yourself this lost time searching and the trial and error, and just focus on mastering the knowledge summed up in Chinese skill before you dive in further into Chinese.
#2: A regular pen and a notebook
Suitable for: all levels
Price: several dollars, but you probably already own them at home
You may have heard about flash cards (we recommend Anki below, but here is something you need to know first), as everyone is singing them the praises, but in our humble experience flash cards don't work and they are a waste of time.
Writing up Mandarin characters (be it simplified or traditional) on a digital device is a huge waste of time, and won't help you memorize them faster - quite the contrary, the touchscreen medium lacks the muscle memory that you get when typing characters and in some hard-to-explain way, the pen and notebook approach works much better and is more efficient. As you go on your way with the masterfully done Chinese Skill app, have a notebook at hand, and practice all the characters and sentences. One more tip: don't dive in the history of each character (it's super fascinating, but it will slow your progress, and you can do this at a later stage, when you have a basic grasp of the language).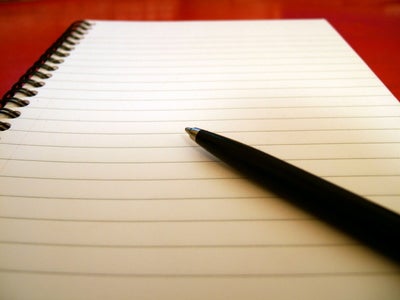 #3: Google Translate
Suitable for: all levels
Chances are you don't need a fancy dictionary that costs crazy dollar: just use the brilliant Google Translate. It has pronunciation (not as good as in the Chinese Skill app, and you cannot slow it down), it can translate character by character or in sentences (that no dictionary can ever do), and the translations are great.
Hint:

You can also take pictures of Chinese text and have the app translate it for you. Neat!
Price: $25 | Free
Flash cards don't work for us, but if you are the flash card type, Anki is the best and only app you need to memorize characters and phrases. Give it a go, if you don't mind spending $25 (it really is not a huge price if the app is helpful and saves you precious time).
#5: QQ
Suitable for: those who can already read some Chinese
Price: Free
There is no better source than the source. QQ is what Chinese people use on a daily basis (it's a mix of Facebook/Twitter/news client), and once you start reading, it will help you feel on a hip Chinese vibe and give you an insider view of the culture. What's more to want?