AT&T argues that its zero-rated video streaming service complies with the law and benefits consumers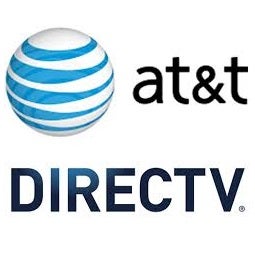 In a letter to the FCC on Monday, AT&T argues that its zero-rated streaming service not only complies with the law but is actually beneficial to its wireless customers.
The letter comes as a response to FCC's own letter to AT&T, issued a couple of weeks ago, in which the Federal Communications Commission expressed its concerns that zero-rating streaming services "may obstruct competition and harm consumers".
According to Robert Quinn, AT&T's policy chief:
"These initiatives are precisely the kind of pro-consumer challenges to cable that the Commission heralded in approving AT&T's acquisition of DirecTV,"
The FCC worries that AT&T's practice will make it harder for rivaling mobile video services to compete against DirecTV unless they come to a zero-rated streaming agreement with the nation's second-largest wireless carrier by subscriber count. AT&T defends its practice by claiming that all mobile service providers can get zero-rated data transfer at the same cost at DirecTV. AT&T started offering its zero-rating service back in 2014, but no major streaming providers have taken up on AT&T's offer.
After buying satellite TV service DirecTV back in 2015, AT&T began zero-rating the DirecTV video app this past September. What this means is that the data used to stream video content within the DirecTV app will not count towards the monthly data quota of AT&T postpaid customers. AT&T also plans to zero-rate video streaming from within its upcoming over-the-top service, DirecTV Now.
Zero-rated streaming has become the subject of a lot of controversy in the past few quarters as the major carriers in the US started zero-rating various forms of multimedia content. Verizon doesn't count the data used to stream NFL games or for video streaming within its own go90 mobile app. T-Mobile's BingeOn, on the other hand, allows customers to stream video content from approved video providers without the data counting towards the monthly quota but at a downgraded resolution. Unlike Verizon and AT&T, however, T-Mobile does not charge providers for its zero-rated video streaming services.
Responding to concerns that its zero-rated service breaks net neutrality rules, which dictate that internet service providers have to treat all traffic the same, AT&T says it has "faithfully adhered" to those rules and that its program is "consistent with decades of commission precedent".
source:
Wall Street Journal