10 cool Android games you can play online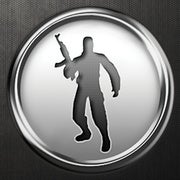 It is time for another selection of quality Android games, and today we will be focusing on multiplayer gaming. More specifically, the 10 titles that we've picked for you today, guys, support online gaming with players from all over the world. These are the games you should check out when you get tired of those repetitive singleplayer modes and the imperfect artificial intelligence some games are known for. These are the games to try out when you feel like you want to face a human opponent, or join forces with someone else in a cooperative campaign against a horde of bad guys.
Now feel free to flick through the slideshow below and try out any of the games we recommend. As usual, if you know any great multiplayer games for Android that aren't on the list, tell us what they are in the comments below!