What a deal! Milanese Loop band for the Apple Watch discounted to $24.99, you save $125
6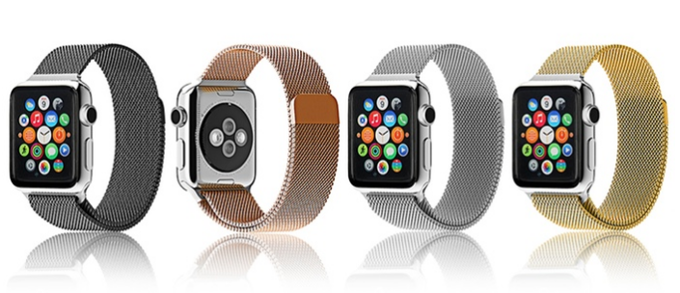 Product
Location
Item Condition
Current Price
Offer Expires
Milanese Loop Band for Apple Watch
Groupon
New
$24.99 (

$149

)
83% discount
-
Do you want us to save you $125? Yes, you do!
Groupon has this sweet promotion going on right now that allows you to snatch an ultra cool Milanese Loop for your Apple Watch. Available in both 38 and 42mm size versions, it features a spellbinding metallic mesh that really stands out. You can have it in Black, Gold tone, Silver tone, and Rosegold tone.
Yep, we are fans of Milanese loops, and this one's currently a steal - Groupon has slashed 83% off its regular $149 price tag (it sells for $149 - $199 at Apple's) and is selling it for just $24.99. That's as low as low goes!
The deal won't go forever, so be quick about it!