Wanna have free calls? Check out these 5 sweet Wi-Fi calling apps for Android & iOS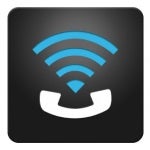 Wi-Fi calling remains the cheapest way to connect with your friends and people around the world. In fact, it has become a main method of communicating for many of you who are fortunate enough to enjoy stable Wi-Fi signal or a hearty data plan. But if you are yet to dip your toes inside the VoIP pond, you should have a look at these five nice Wi-Fi calling apps we've rounded up here. Chances are, your friends have already hooked you up with the popular Viber, Skype, WhatsApp, KakaoTalk and the like, or at the very least, you've heard of them already. So we've excluded these obvious choices from the list and went on seeking some alternatives.
Have fun skimming through the list - hopefully, you'll learn about a cool new app you haven't heard of before.