Verizon to offer its own apps in bundled packages for a price, working on its own security software
13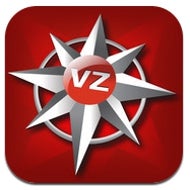 Verizon Wireless is planning to bundle
app packages
with some of its own creations, and distribute them for a fee. The first one will include VZ Navigator, NFL Mobile, ringback tones and Verizon Video, and cost $12.99 per month when it lands a few weeks from now.
Kristi Crum, Verizon Wireless' executive director of consumer solutions, says: "We want consumers to find value in the network and we need services to do that," Crum said, adding that the company will likely offer more bundled packages in the future.
More bundles will be on the way, but Verizon doesn't have that many own apps, so probably more are in the works. Kristi Crum seems to confirm that, saying that Verizon is working on
a security software for its phones
, which will be distributed in the first half of the year.
via
FierceWireless