Verizon killing its data counter Android widget
64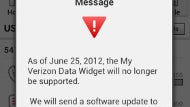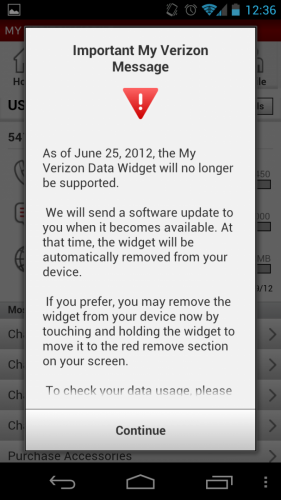 If you are like many Android phone owners on Verizon that aren't blessed with unlimited data plans, perhaps you have this handy widget supplied by Verizon itself that puts your current data consumption right on your home screen, helping you to avoid ugly overages.
Well, Verizon is apparently determined to kill the widget, and it is not known yet whether it will be replaced with something else. Big Red says that it will send one final update, which will actually remove the widget automatically from your cell phone, or you can do it yourself.
Thus to check your data consumption in particulars, you've got to visit Verizon's website after the widget gets busted. The data widget death row timing coincides pretty close with the launch of the
Share Everything data plans on Thursday
, so conspiracy theorists - the floor is yours.