The iPad mini might be encrusted with ornaments from mythical creatures (comic)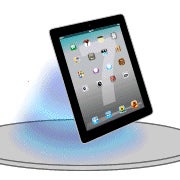 The iPad mini – is it real? We don't know for sure, although
all those leaks and rumors
indicate that a smaller Apple tablet is due for launch later this year. What we certainly know, however, is that the hype around the device is growing sharply, and the guys at
Joy of Tech
have surely taken notice.
As you can probably tell by now, this rumored 7.85-inch iPad is what their latest comic is about – a device so amazing it can provide you with wisdom from Mr George Carlin himself... while levitating. However, that is but a fraction of what are referred to as the
Seven Wonders of the iPad 7"
.
Okay, enough spoiling the fun. We have embedded the comic is below, so feel free to check it out.