The best voice recording apps for Android to bring to conferences and lectures
6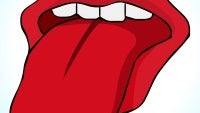 Still going to lectures with a notebook and pen, or, God forbid, a big ol' tablet or laptop to take notes with? Gosh, so much effort for something you can do with your smartphone and a voice recording app. Yes, most universities don't let students record lectures, but today's voice recorders are able to record in the background without being visible or audible at all. Simply put your phone inconspicuously on your desk, and let the professor do the talking.
Additionally, some of them let you tag voice recordings with labels and colors, so instead of a folder full of files named "blabla_01.wav", you get a neatly organized and presented list. What a glorious time we live in!
But which app should you go for? Here are five of the best voice recording apps available on Android's Google Play store. You won't go wrong with any of them.