Six things you never thought you would control with a phone someday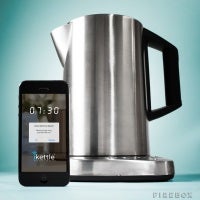 Discovering new stuff to do with smartphones is one of our favorite leisury past-times. In fact, it can be a borderline existential crisis sometimes - today's top-shelf models put so much power at our fingertips that we sometimes wonder if we're using even half of it. Luckily, technological inventors and companies understand us and harness their potential to come up with all kinds of apps and accessories to fill the gaping void. Their efforts can be awkward and forced at their worst, brilliant at their best, just plain goofy, or a mix of all that.
Our short list of stuff you never thought you could control with a smartphone contains all of that, and then some. And, mind you, it's only short because we abstained from including remote control gadget staples like RC cars, choppers, and drones - that was so 2013. Today, we have actual... see below.