Samsung posts stress test video, watch the Galaxy S III and Note II get tortured
26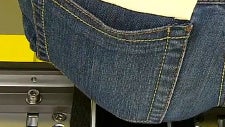 Samsung is quickly becoming the Android go-to brand across the globe, and with Google's platform clearly being the world's most popular, it's interesting to know just what kind of testing Samsung's devices go through. After all, nearly all the Android device profits go to Samsung.
Turns out, the Korean company is doing some rigorous testing. Using the Samsung Galaxy S III and Galaxy Note II, the company has posted a video taking us through all the tortures the two devices had to endure before going on sale.
The testing includes buttons pushed thousands and thousands of times, the devices twisted, sprayed with water, and put in a churning machine filled with edgy things (is that real corn?!) trying to scratch the screen. Take a look at all the horror right below, and rest assured - that device you bought is definitely ready to take a beating.
source:
Samsung Tomorrow