Samsung A737 and LG CU515 available with AT&T
2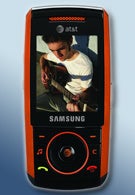 ,
Samsung SGH-A737
was launched with
AT&T
. The stylish slider offers global roaming, due to the supported quad-band GSM standard as well as dual-band UMTS and HSDPA, restricting the use of 3G data to the US territory. Featuring camera with
1.3
megapixels resolution, it's not just the right choice for picture-shooting device, but the stereo Bluetooth and the 50 MB internal memory, expandable by the microSD card slot make the device suitable for the music fans. The price of Samsung A737 with AT&T, along with a two year contract and after a mail-in rebate, is $49.99.
launched
LG CU515
, which was
initially available
only at Amazon.com. What is interesting, the phone costs $69.99 when you buy it with two year contract with the carrier and $49.99, when purchased at the Amazon shopping portal.
source: AT&T