RIM buys DataViz for $50 million?
0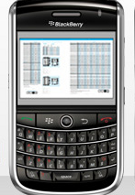 DataViz, the company behind popular mobile documents editing software Documents To Go, has apparently been purchased by RIM for $50 million. While the deal has not been officially announced, DataViz employees have been updating their resumes on LinkedIn to show that they are now employed by the BlackBerry manufacturer.
The software company recently blamed changes in the needs of businesses to cancel the webOS version of Documents To Go. SDK issues were also supposedly involved in the delay to push out the software for the Palm produced OS. In retrospect, this sounds like an excuse to cover up RIM's reluctance to produce Documents To Go for a competing platform. Currently, versions of the software are available for iOS, Android, BlackBerry and Maemo. Will RIM cut this list down to just one name?
source:
Crackberry