Nokia takes a jab at Google in Nokia Maps vs Google Maps video
69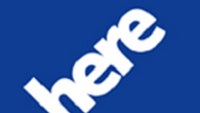 Nokia Maps is probably one of the best mapping solutions out there and with its full offline capabilities it has one notable advantage over all competition. Nokia is now using that against its biggest competitor Google Maps showing just how much more functional Nokia Maps is when you have no Internet connection.
You can search for places (and actually find them) offline, get transit directions and navigation, all without an active connection. Google Maps - as good as it is online - does not support those two features.
Now, as good as all of that sounds, we should note that offline usage might not exactly be the mass use case. Also, Nokia Maps is only available on Windows Phone, and given Android and iOS's popularity, that's one huge hurdle. Still, if you want one compelling reason for using a Windows Phone device, Nokia gives one in this video.
source:
Nokia