Nokia shuts down its biggest retail store
48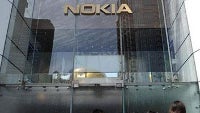 Nokia has shut down its biggest store, the Shanghai Nokia flagship, as cost-cutting times continue for the troubled Finnish smartphone maker. Nokia opened the Shanghai flagship store to much fanfare as its world's biggest in 2007, but then the company's Symbian business was flourishing.
In the past six years Nokia missed the smartphone boom and is now struggling to catch up to Android and iOS.
Nokia has also changed its retail strategy radically. From an Apple-like approach to retail with its own retail locations, the Finns are now
"growing its presence in operator and third-party retail outlets."
Nokia is also planning to scale up its online presence and for the particular store in Shanghai, China operations from it will move to a smaller store there. Earlier, Nokia shut down its flagship store in the capital of China, Beijing.
source:
CNTV