Motorola taking shots at some Apple patents
5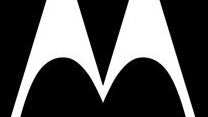 Apple is the target of lawsuits almost as much as they sue companies themselves. Recently, Motorola filed a lawsuit against Apple in regards to patent infringements. Now, Motorola is taking legal actions towards invalidating 11 patents that have been awarded to Apple.
Motorola filed their complaint with the US District Court in Delaware just recently. In their argument, they made notice that some of the patents being disputed are the ones that Apple is suing HTC over. If the court rules that these patents are to become invalid, Apple will no longer have a case against HTC.
Surely Apple will fire back at Motorola, just as they always do. Once again, none of this should affect consumers. Is anybody getting tired of the mobile heavyweights taking legal actions against each other? Tell us what you think in the comments below.
source:
Apple Insider