LTE teaser web site is launched by Verizon & touts its bandwidth
6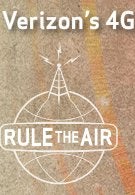 Sprint is talking it up heavily about their 4G network in their advertisements of late while T-Mobile is mentioning the peppy real-world speeds with HSPA+, but now it looks as though Verizon is going to start doing the same.
Verizon recently launched a teaser web site, verizonwireless.com/4G, which of course touts the
eventual coming of LTE
. From the sound of it all, 3G might have some limitations, but it appears that there will be no boundaries seen with their LTE network. One of the value propositions that Verizon is known for extensively is the reliability and strength of their network – while their jump into LTE would be a transparent process.
If you're hyped up about Verizon's next generation network, you can simply sign up for all the latest information, alerts, and knowings regarding their upcoming LTE network.
source:
Verizon