'Interactive launch' of BlackBerry 6 with Big Red is set for October 14th
2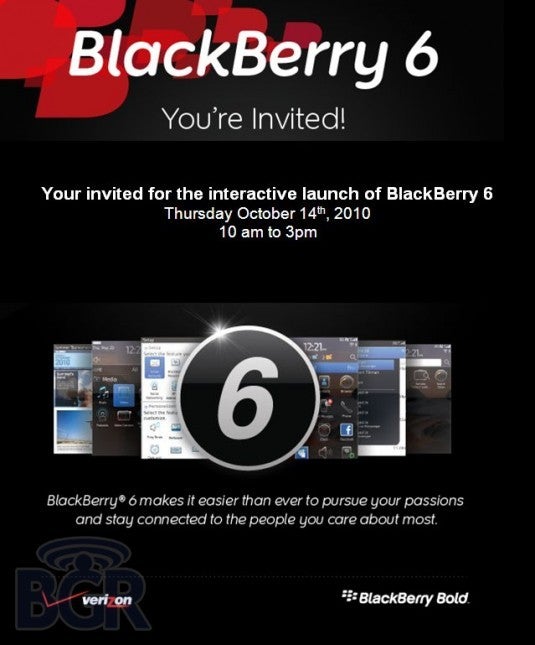 While AT&T customers indulge on their BlackBerry OS 6 powered Torch 9800 smartphone, Verizon Wireless customers are still left waiting on the sidelines as they await the next-gen mobile platform.
However, the wait might not be long since it looks like Big Red will be having an "interactive launch" of BlackBerry 6 on Thursday, October 14th. The number one wireless carrier has sent out invitations regarding the big date seeing that there are probably customers who are eagerly anticipating its arrival. Though, it's rather hard to say what this planned "interactive launch" is going to consist of, it would most likely indicate something that people can interact with on a software level – much like an emulator.
Regardless, it seemingly signals an eventual arrival very soon and we'll wait to see what it's all about.
source:
BGR