In your face: Samsung schedules its first private developer conference October 27-29 in San Fran
14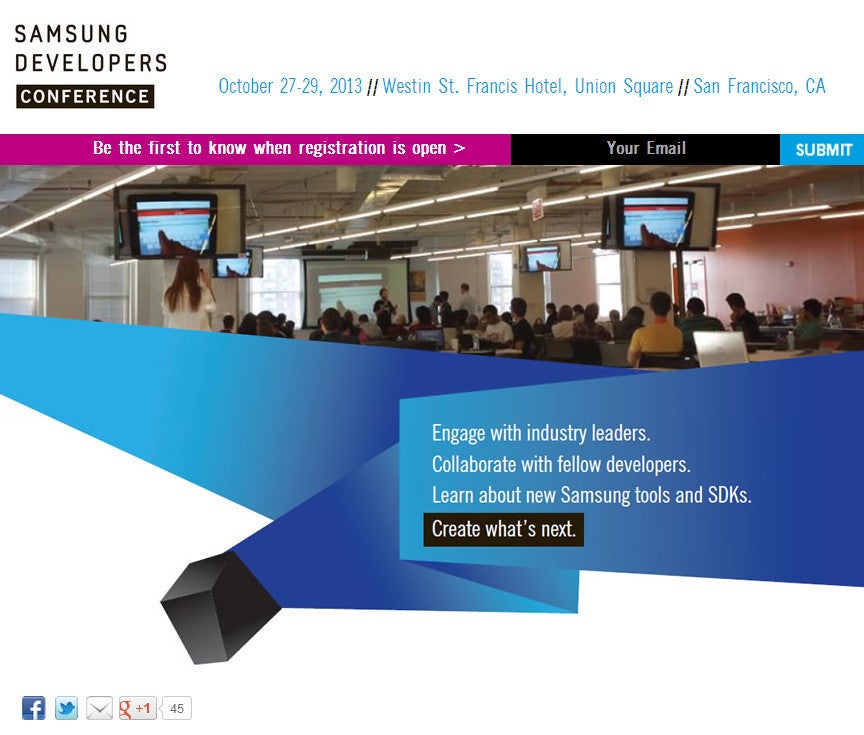 In the span of a few short years the Korean conglomerate that could became a company rivaling Apple in profit amounts, and mostly riding on the success of its Android handsets, especially the flagship Galaxy line.
As if to prove how big it is now, and to double down on the all-important software efforts, Samsung is now a company with its own developers conference. That's right, after Apple, Google and Microsoft, Samsung is showing that it is at least that important for developers, gracing them with their own dedicated event.
Things will be happening in
San Francisco (where else) October 27-29
, and you can participate in the exciting opportunity to preview the new version of TouchWiz. We kid, but the conference will be focusing on Samsung's software toolkits and general mingling. It will be a first for everybody, so we'll definitely be watching the developments closely.