Humor: How technology is really helping thwart smartphone and wearable theft
22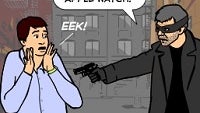 There have been a number of advances made in technology and services to help protect our precious smart gear. From basic insurance to replace a device that is lost, stolen, or damaged, to Find my iPhone, Android Device Manager, and the new
kill switches
, there are plenty of ways to diminish the allure of swiping our gadgets.
Indeed, technology is advancing at such a rapid pace. Could that in itself be a factor that discourages theft? Why not?
After all, the smartwatch is no good without the smartphone, and the new notifications are still a pain to manage. Then there's the hassle of recharging everything, every day. Doesn't seem so attractive after all right? Then there is the possibility, and even likelihood that the thief doesn't know how to reset everything correctly in the first place which then becomes a whole new drama.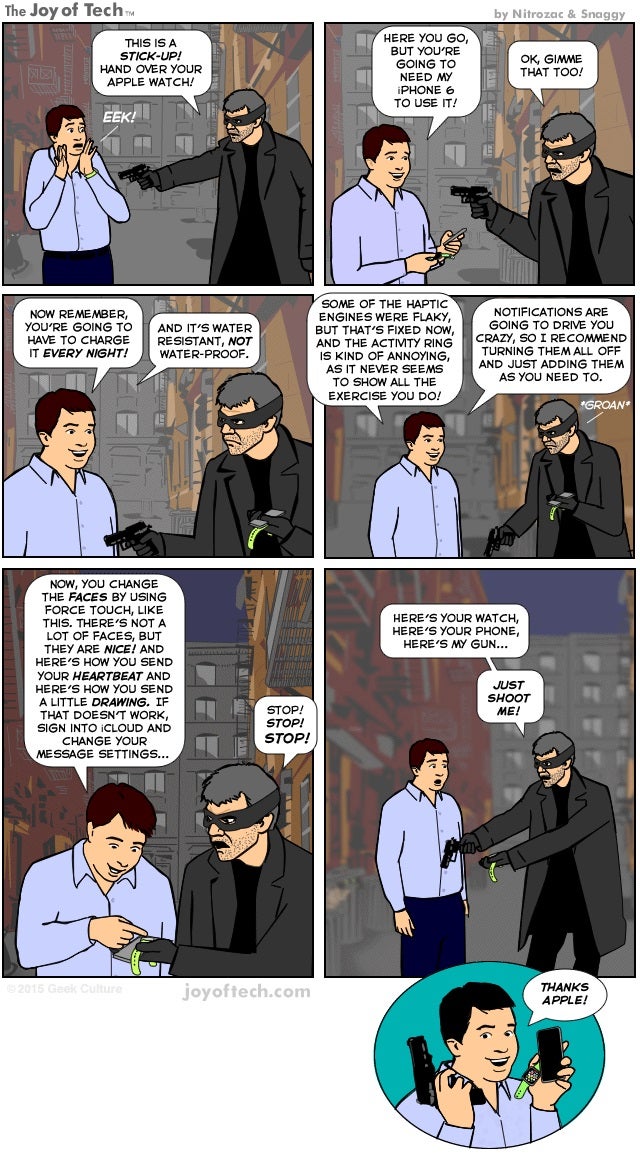 source:
The Joy of Tech