Grand Theft Auto: Vice City back in the Google Play Store
25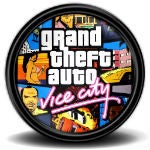 Grand Theft Auto: Vice City was planned for launch last week, and it was successfully launched in the iTunes App Store, but the Google Play Store launch didn't go so well. There were validation errors in the APK, so Rockstar pulled the game after only a few hundred downloads, promising to bring it back as soon as possible. Well, that "soon" is today, because Grand Theft Auto: Vice City is now back in the Google Play Store.
All of the errors have been fixed, and the game is available for download again. Unfortunately, Rockstar isn't giving any discounts for the delays, but $4.99 is still a pretty fair price for a game the size of Vice City.
If you want to get on to the GTA madness in fake-Miami, just head over to the
Google Play Store
.