First Snapdragon 820 phone, golden Nexus 6P, and Galaxy S7 specs: weekly news roundup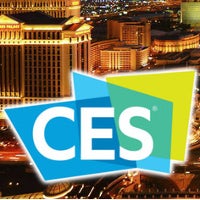 Once again, it is time for our weekly news round-up, where we put the most interesting stories from the past seven days for anyone who needs to catch up.
The past week went under the auspices of the CES 2016 expo, which we covered extensively, and, despite that mobile announcements were few and far between, Qualcomm presented its next generation flagship processor, the Snapdragon 820, alongside the first phone unveiled with it, the cryptic LeTV Le Max Pro.
There was also the obligatory
Galaxy S7
barrage of leaks, along with a full specs table you can see below, as well as a couple of smaller, but no less interesting announcements, like the landing of the $199 metal Honor 5X in the US, where we can now also order the golden NExus 6P. Check out our weekly news roundup in the slideshow below.