Denver is getting love from Sprint's WiMAX 4G starting on December 19
1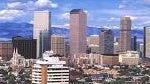 Having to deal with the plunging temperatures in Denver, Colorado isn't a laughing matter, but the onset of some good news regarding faster data connectivity will easily warm people up living in the area.
Just like how
New Yorkers
became all too exuberant about the arrival of Sprint's WiMAX 4G network, citizens of Denver will soon come to experience the same joys. There's plenty to be excited about as the next generation data network is scheduled to officially go live in Denver starting on
December 19th
. However, it shouldn't shock those who own any of Sprint's 4G enabled devices to sporadically see service start to pop up in certain locations before the official date.
Even though we're still getting under way with winter, the 4G speeds for Denver residents will undoubtedly make things a bit easier to tolerate during this frigid season.
via
IntoMobile