Bugfixes in tow with Flash Player 10.1.105.7 in the Android Market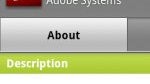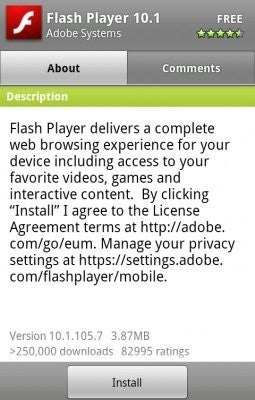 Flash Player 10.1.105.7
Now that many are basking in the glory of Adobe Flash Player 10.1 support on their devices, it appears that an update for it is now available to download in the Android Market.
Even though some might not be aware about its presence, v10.1.105.7 isn't necessarily a striking update since it primarily focuses its attention on only bug fixes. You heard that right, there is nothing new mentioned in its change-log, but it's being confirmed by various reports that it is simply nothing more than bug fixes and nothing else.
Despite all that, it's probably a worthy idea to hit up the download page in the Android Market and get yourself situated with the latest offering. Once that's all done and done, you can go back and resume using your Flash enabled smartphone to its fullest potential.
via
Android Central