Browser+ makes its way to Windows Phone 7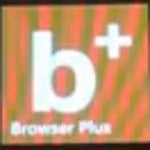 Internet Explorer. Ah, music to ourears. Irony aside, Microsoft's browser has taken a lot of criticism,but its latest version takes a strong stand and offers speedybrowsing. But it is still far from being our only choice when itcomes to the web. Goodnews is that an IE-based solution is already out on the Marketplaceand ready for download with the self-explanatory name Browser+.
Priced at just $1, Browser+ offerstabbed browsing, slightly different visuals and a "reader" viewfor pages. The latter renders pages in a supposedly reader-friendlyview. Some other treats include Google search box in the general viewand incognito surfing mode. It is still reported to have crashed afew times and some bugs were also seen. Folkshave already given it a run, so check out the video below and decidefor yourselves if it is worth a try. What browser would you like tosee on Windows Phone 7?
source: Engadget