Best new icon packs for Android (May 2015)
7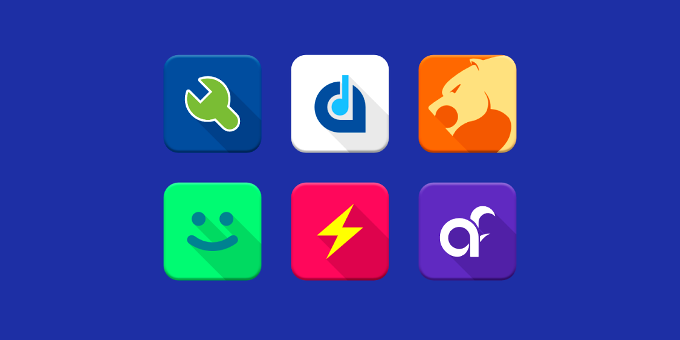 What's one of the easiest ways to breathe in new life in your phone's interface is by giving it an icon overhaul. There are already a great lot of totally awesome and beautiful icon packs for Android.
But this abundance of notable icon packs does not mean that a handful of noteworthy ones don't appear on Google Play each and every day - on the contrary, at least one collection of icons gets released each day. However, keeping tabs on all of these is quite a cumbersome task, even for those who are into such things.
This is why we regularly show you the icon packs that have recently made their way to the Play Store and deserve your attention. Have in mind that you'd normally need a third-party launcher in order to change your stock icons with some of the beautiful suites right. Note that as a rule of thumb these are usually compatible with all third-party launchers that support icon packs, such as Nova, Apex, etc.
Iride UI is Hipster
Remember Iride UI, one of the most popular Android icon packs for the past few months? Well, it now has a new version that brings a discernible vintage hipster-y vibe to all icons in the pack.
Matte UI
This noteworthy icon pack comes with more than a 1,000 icons inside, an icon request feature, cloud-based wallpapers, as well as a dashboard with tabbed layout that gives you easy access to different icon categories.
Radion
We have a thousand icons right from the get-go, with more on the way. In addition, you have more than 30 different wallpapers.
Looka
This free icon pack for Android brings a great host of semi-transparent icons to the table. Of course, you'd need a custom launcher to make use of it, but trust us, Looka goes well with almost any background you might throw at it.
Syrma

If you shell out one buck for Syrma, you'll be treated to more than 1,600 icons, more than 50 scrollable Quad HD wallpapers, as well as 200 additional ones, a handful of Zooper Widget themes, and a host of other great features.
Yomira

There are more than 1,710 icons inside Yomira, but this is certainly not all - dynamic calendar support, scrollable cloud-based wallpapers, icon masking/theming, support for Muzei Live wallpaper, and other features are all part of the mix.
This icon pack heavily adopts the Material Design guidelines and flaunts more than 400 icons that are themed in accordance. You can also choose among different versions for a handful of more popular apps.