Best new icon packs for Android (December 2015)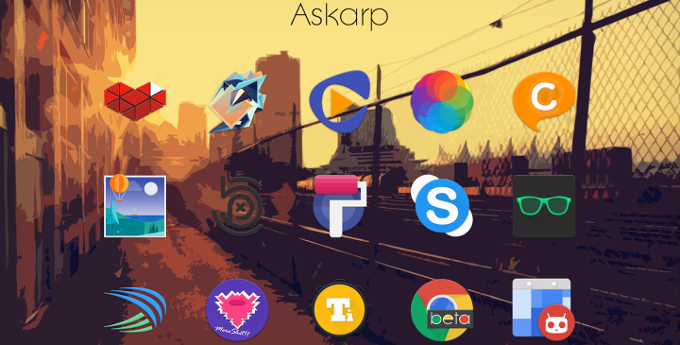 Changing the icon pack of your Android device and giving the UI a fresh new look is as easy as 1-2-3. There are just a couple of prerequisites that need to be met - you need a launcher that supports such a cosmetic overhaul, be it a custom or a stock one, and, of course, an icon pack that grasps your attention.
If you've stuck around with us for the past nine months or so, you've certainly stumbled upon our bi-weekly column that intends to present to you fresh new icon packs for Android. They are shiny, they are eye-catching, they are worthy of being installed on your device, and most importantly, they're plentiful!
Right below, you will find the noteworthy spic-and-span icon packs that have stormed the Play Store during the last fortnight. Which one is your favorite?
Ergon
Ergon arrives with a total tally of 2,461 icons, as well as 24 wallpapers that are specifically tailored to match quite well with them. What's notable about this icon pack is that it aims to use four colors — red, blue, yellow, and green — in each icon. Well, not all icons meet this requirement just yet, but the developer seems set to make them multi-colored.
Plum UI
Plum UI has got the looks, there's no denying that. This new icon pack employs more than 930 icons that resemble iOS' ones in terms of shape; their color scheme is also quite appealing, employing various hues that just click with one another and create a coherent color vibe.
Shimu Lite
This uniform icon pack looks a bit more "mature" in comparison with the rest we welcomed this week, and this is totally not a bad thing. Actually, it's a breath of fresh, vintage air that we are glad to breathe.
In Italian, "bello" means "beautiful", which is exactly what we think about this icon pack - it's pretty good-looking. The clean visuals of Bello attracted us with its seemingly minimalist looks, but upon closer inspection, we noticed that each and every icon employs a slight texture - another reason to like the icon pack even more.
There are more than 700 icons in Askarp, all of which are quite intriguing. It is using the Material Design color palette, but is not flat per se; on the contrary, Askarp is using a bevy of shadows and does not follow the Material Design guidelines, which is absolutely not a bad thing in our book.