Best new icon packs for Android (May 2018)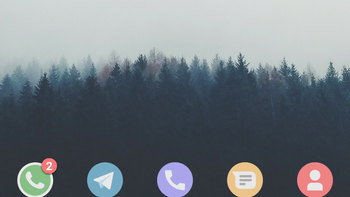 While the vast majority of Android consumers use their devices without customizing these at all, a smaller group of Android enthusiasts can hardly go for more than a week before overhauling the appearance of their homescreens. What can we say, we are guilty of that as well! Thanks to the multitude of icon packs arriving weekly on the Play Store, that's as easy as a pie.
This is why we regularly show you the icon packs that have recently made their way to the Play Store and deserve your attention. Have in mind that you'd normally need a third-party launcher in order to change your stock icons with some of the beautiful suites right. Note that as a rule of thumb these are usually compatible with all third-party launchers that support icon packs, such as Nova, Apex, etc.
Here follow the best new ones that have made it to the Play Store for the month of May 2018.
Mino
Mino has all the essential boxes ticked when it comes to compelling icon design - the sleek pastel colors, the non-ambiguous style, the now classic round shape, the icon masking and finally, the respectable amount of over 1,400 icons all make Mino the most fleshed-out icon pack released in May 2018. Give it a spin!
This free icon pack employs the beloved squircle shape that's domineering on most Android flagships these days, most notably employed by Samsung in its Samsung Experience. Although the icon packs employs merely over 200 icons, it also has an unlimited icon request tool. The icon masking feature also irons out any irregularities between themed and non-themed apps.
Popsicle is an excellent icon pack that strikes with its excellently-styled appearance, Popsicle looks like it would easily fit quite well into a plethora of themes, mostly minimalist ones but feel free to disagree.
Time for the good ol' square icon pack. This month, Azix caught our eye with its clean lines and vibrant style. It has a whole lot of over 1,350 icons inside, which makes for a wild ride - the majority of popular apps are covered!
Omega
A stunning icon pack that employs a square shape with tapered corners and employs a rather appealing pastel color scheme. Definitely a winner in our books!