Best new Android and iPhone apps (February, 2018)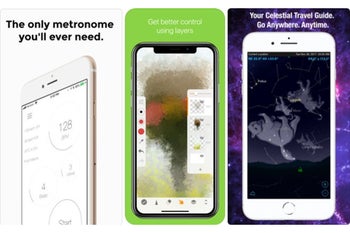 Whew, didn't the first month of 2018 fly by fast? In one month we had the wackiest Knuckles and Pods memes, nuclear warnings and FBI memos, Android 8 Oreo for Samsung phones and a teaser for Android 9's name. Of course, we also got new apps. Tons and tons of new apps!
As we do every month, we combed through the App Store and Play Store to see what's interesting. This time around, we have a couple of design and sketch apps, a chat bot that's always there for a heart-to-heart talk if you happen to be feeling down or depressed, an app that lets you see Facebook messages without the "seen" report, and more interesting stuff. Check them out!
New for iOS
New for Android