Best new apps for Android and iOS (week of April 14th – April 20th 2015)
4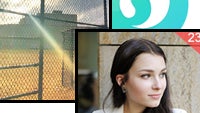 Wakey wakey, appaholics – it's time for another bout of best apps of the week. If you are just joining us now – know that we keep an eye on the Play Store and App Store for new games and apps each and every week and post the offerings we find most interesting here for you to check out.
So, we've got 5 new apps for each platform here – there are the mandatory representatives of the photography apps group, but also a couple of odd curveballs including some new ideas about social networking solutions and phone performance upkeep. Dive in and let us know which ones you tried out – how did you like them?
New for Android
Easy Photo Editor
(free)
Not surprisingly, this fellow is exactly what the tittle suggest it would be – a pretty barebone and simplistic photo editor that gets the job done with a few touches and swipes. Naturally, it will not have the editing power of the more feature-clogged apps out there, but if you are one who feels suffocated when operating an app with 100+ filters, maybe this one will better suit your style!
Pass Lite
(free)
A social app for meeting new friends, which happen to be around you. The point of the app seems cool enough – if you are stranded and bored somewhere, flip out the smartphone and find someone like-minded around you to hang out with. We wonder how long it would take for this to turn into discount Tinder?
Power Clean
(free)
Yeah – one of
those
apps. We have expressed our thoughts on trying to keep your RAM free on an Android smartphone – in a nutshell, we find it a redundant effort, which
may do more harm than good
. However, ignoring its RAM freeing function, Power Clean also has two cool features – a fast cache cleaner (we recommend doing this one) and a handy lockscreen widget, which gives you access to quick toggles such as Wi-Fi and flashlight. It also has some nifty profiles for RAM and CPU throttling, designed for gamers / multitaskers / light users who need snappy camera. Unfortunately, said profiles do not work on Android Lollipop and beyond (for now?)
UU AppPurifier
(free)
When we first read the description of AppPurifier, we thought it would be a knockoff Greenify (Haven't tried Greenify? You should). It is, however, a bit different. UU AppPurifier's main function is to uninstall the apps you choose to "purify", then recompile their apk and reinstall them, supposedly stripped of permissions, which should keep them from waking your phone, hogging its resources, or digging through excessive amounts of personal info on your phone. We've only had a couple of hours with AppPurifier and are yet to form a real opinion of its usefulness. Initial testing showed that our "For Messenger" apps, such as Giphy, Bitmoji, Memes, etc. stopped working, so using it on apps that attach and function in concert with other apps may not be the best option. Performance seems to be a bit more responsive, but we'll hold judgment for now. Feeling adventurous? Try it out!
Trepn Profiler
(free)
And, in tune with the previous app, Trepn Profiler is here to help you catch the wrongdoers red-handed – it will keep tabs on your CPU and watch for processes that hog / wake it a bit too much. Once you've identified those bad seeds, you can either uninstall them or treat them with Greenify or the aforementioned AppPurifier.
New for iOS
Fusion – HDR Camera
($1.99)
A camera app combined with an editor, which has the capability to take some seriously nice shots. If your iPhone camera is your fifth limb and you haven't discovered a favorite 3rd party app to use, we'd say you definitely need to give this one a spin.
Human Design
(free)
Ever heard of an Angelic Blueprint? It could probably be described as a personal horoscope on steroids – aiming to give you all the information on your personality, destiny, et cetera. Well, the Human Design app looks mighty similar to that concept, and even if you absolutely refuse to believe in these things – the app is free and fun to check out
Uplause Live Event App
($0.99)
Uplause is a camera app, aimed towards shooting and properly theming images from live events – be it sports, music shows, clubs, etc. It will let you express the emotion of the moment you tried to capture with a various amount of stickers, frames, and a text-entry capability, then share it to Facebook, Twitter, Instagram, and mail or messaging.
Pin-Drop
($0.99)
A personal journey log of sorts (or just an app to help you remember where you parked your car). Pin-Drop will allow you to, well, drop a pin on the map and notate it and even add a picture. Good for hike marking, memorabilia, or reminders. Pin-Drop will also work with Apple Watch – a tap on the timepiece will mark a location. Use the iPhone app later to add text and pictures.
WAZERE
(free)
In the spirit of tying pictures to locations, Wazere is a social app based around photography. It will, however, only show you pictures taken from people around you and will only let people around you see your own snaps. You can basically get a constant feed of interesting things (parties / landmarks) happening around you, or get a number of various points of view at a large event. Well, assuming the app gains traction, that is.
Bonus Round:
Cyclop iPad Edition
($24.99)
For the mobile musicians out there – Cyclop is a specialized app for creating gut-rumbling bass sounds. It does it with the help of 6x2 synth engines and 10x2 filter engines, combined with oscillators, filters, and distortions, sprinkled with mid / side processing between 250 Hz and 4 kHz. In other words, if you need some thick low end and, for some reason, prefer to have it coming from your tablet – you'll probably like Cyclop. Its price seems steep for a mobile app, but since it's supposedly a professional solution, we'd say it's fair game.