Best new Android widgets (March 2015) #2
6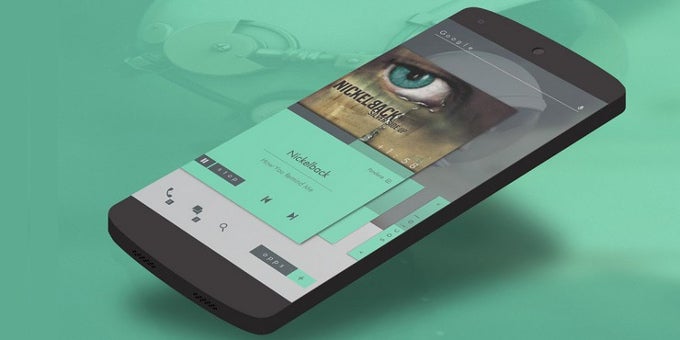 Looking for a new, shiny, and head-turning widget to put up front on your home screen? Naturally, those who swear by Google and Android have tinkered with these; in the meantime, those heavily investing into customization are certainly always searching high and low for a new widget that will give a whole new flavor to their Android screens.
Surely, Google Play is the home ground of many a widget, and while we've already separated the wheat from the chaff numerous times, a multitude of new ones hits the app repository on a regular basis. That's why it's rather hard to keep tabs on all the new widgets that make the rounds for Android. Surely, even the most dedicated Android fans have a tough time keeping track of these.

Here are the better ones that landed on the store in the last fortnight.
MIMod Zooper Widget Skin
A sleek skin for Zooper Widget that will give a whole new look to your Android device's home screen.
Dest Skin for ZOOPER
Another offering for Zooper Widget that aims to breathe new life to your home screen.
Flip Card for Zooper Widget
A compelling single-screen Zooper Widget setup for your home screen that will bring a head-turning vibe to its looks.
Nerd Clock Widget
This nerdy clock widget will tell you what's the time in binary, octal, hexadecimal, or the more common decimal format. It also tells the time in Cuneiform, Hieroglyphics, Olmec, or Roman. Sounds pretty geeky to us.
Sketch Note Widget
A pretty useful widget that allows you to quickly input notes or just doodle in your free time.
This widget brings an aviator-y aftertaste to your home screen, making you feel like you are in a Cessna's cockpit.
Thanks to this widget, keeping tabs on different with the help of the built-in counters is easier than ever.
Samurai Clock Widget
A widget clock that can will go pretty well along your samurai-themed home screen or inspire you to create one.
Web HoMe for Zooper Widget
A skin for Zooper Widget that provides you with different types of information on a single home screen.