Best new Android, iPhone, iPad and Windows Phone apps for November 2012
13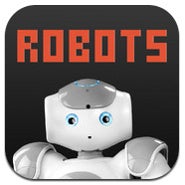 After we saw Google Play even out with the App Store in terms of the sheer number of
apps in October
, it is time to move the focus of the conversation away from numbers and into quality. And that is good news.
Luckily, November saw no shortage of great new apps on both application stores. We tried to pick only the best new apps, trying to squeeze the number to less than a dozen. Interestingly enough, we are starting to see some of the first successful Android apps arrive on iOS (like FxCamera), in a migration that used to be only the other way around. A tribute to Android's popularity? Maybe.
This month Windows Phone 8 has finally had a full month to get developers' attention, and we've included a few neat applications for those of you sporting a WP8 device. Still, the platform clearly has a lot of catching up to do.
To avoid all confusion and flamewars in the comments, this month we are again separating the iOS, Android and Windows Phone apps. First come 9 best new iPhone and iPad apps, then - starting from number 10 - we have listed our picks for Android, and finally - starting from number 21 - a few neat new Windows Phone applications.
Take a look at all those new apps in the slideshow, and don't hesitate to let us know about your favorites in the comments section right below.
Best new Android and iPhone apps for November 2012