Best new Android, iPhone and Windows Phone apps of April 2015
5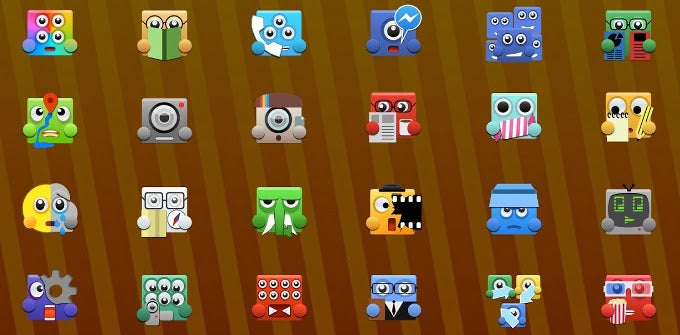 With another month behind us, it's time to take a look back at the best new apps for Android, iPhone, and Windows Phone for April 2015.
In this selection, we sum up apps that are popular, useful, or just plain fun, starting with universal apps (those available on both Android and iOS), continue with our selection of iOS applications, then Android apps, and finally give you the best new Windows Phone apps.
The most notable trend last month is that many large companies have rolled out new or hugely updated apps that conform to the Material Design standards, with clean backgrounds and simplistic UI. Most of the new apps, naturally, are free.
With no further ado, here is a run-down of the best new Android, iPhone, and Windows Phone apps for April 2015.
Funny or Die
Price: Free
Funny or Die's free video app brings you fresh featured videos every day. Also, in it you can find popular videos and search Funny or Die archives, including The Landlord with Will Ferrell, Between Two Ferns, Drunk History, Acting with James Franco and much more.
Dubsmash
Price: Free
Dubsmash makes it easy and fun to create hilarious conversations. In just a few seconds, you can dub well-known quotes and sounds in order to produce funny videos you can then share with your friends.
FIFA Weekly
Price: Free
Soccer, or football as they call it on the other side of the pond, is a hugely popular game, and the FIFA Weekly app offers fans of the game a diverse blend of up-to-date news from FIFA, including fascinating reports on the biggest stars, the most spectacular goals and the latest results, as well as in-depth analysis, interviews, photos, commentaries, debates and more.
Riff
Price: Free
A simple and straightforward video creation tool that is integrated with Facebook Messenger, Riff allows you to start a video, say what it's about and post it.
UltraTuner
Price: Free
UltraTuner is precise to a 1/100th of a cent, far beyond human perception of pitch. In fact, it's 10 times more accurate than a mechanical strobe tuner (considered the "gold standard" of tuners). UltraTuner's accurate pitch detection is achieved through a proprietary dual-analysis processing engine.
Wordeo for Messenger
Price: Free
Wordeo for Messenger allows you to tell your story in video and add your favourite music to create fun video stories to share with friends.
Best Buy
Price: Free
The official Best Buy app for iPhone allows you to browse the huge catalog, locate stores, view your points, as well as check the status of your order.
HBO Now
Price: Free
HBO NOW is a standalone streaming service from HBO with a 7-day free trial and a monthly subscription cost of $15 after that. It brings some of the most popular shows to your mobile device: Game of Thrones, True Detective, The Jinx, Girls, The Sopranos, The Wire and many more.
Busbud
Price: Free
The Busbud mobile app makes it easy to search and book the perfect bus trip online.
Typorama
Price: $1.99
Typorama saves you tons of work by automatically creating complex text layouts with different fonts and typefaces, resulting in text beautifully laid out on a background of your choice.
Fiverr Faces
Price: Free
Fiverr Faces is a new app by Fiverr that allows you to order your own custom caricature, made by real artists.
HowAboutWe
Price: Free
A new dating app that is not Tinder, and that aims to make the process of going on a date tonight faster and easier: you have the Tonight feature which can set you up with a date in less than 5 minutes.
QUEST : Level up your life
Price: $1.99
An RPG-styled, real-life task manager, Quest asks you to clear your tasks like a game. Once you clear your tasks, your 8-Bit character will grow up.
MyIdol
Price: Free
Heck, it's all in Chinese, and heck, it's hard to even understand how to get it to work (click on the green, not the red buttons), but taking a picture of your buddy and transforming it into a parody video has never been so fun and exciting.
Studystorm - Get Better Grades
Price: Free
This app is a comprehensive video library of lessons recorded by qualified professionals. It covers topics from: