Best new Android, iOS and Windows Phone apps for May 2012
1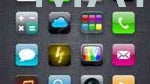 This May was a huge month for applications and games with plenty of new games and other apps hitting not only Android and iOS, but also Windows Phone. And that's a good occasion to introduce Windows Phone app picks for the first time in our monthly best selection.
Windows Phone has definitely covered nearly all of the basics, and is continually adding more and more apps not without the push from Microsoft. Nokia is also contributing with some unique applications for the platform like Nokia Reading in May.
On the iOS and Android front, we see more and more refined titles, with gorgeous design tailor-made for the platforms. One such example is the visual cookbook, a simple and easy way to start your Iron Chef career.
So with no further ado, below are our best app picks for Android, iOS and Windows Phone for May 2012. Don't forget to also look at our
May 2012 best new games
for iPhone, iPad and Android as well!