Best new Android and iPhone apps of the week (November 3rd - November 9th)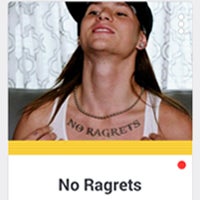 Another week has passed, and another heap of apps has been uploaded to the App Store and Play Store. For those who wish to try new apps on a regular basis, sifting through all of the new ones may be a daunting task. But fear not – we're here to help, as each week, we comb through the stores and pick some of the more eye-catching apps that are out there.
This week around, we have a couple of cool VR apps for both platforms, an app that will bring phrase shortcuts to your Android device, and one that will give Live Photos (the real deal) to just about any iPhone out there. Head on down to check them out, and do tell us – which ones did you download, and did you like them? If you know of a brand-new app that deserves to be in this list, but we overlooked – drop us a line and we will find a way to have it mentioned in the future!
New for iOS
Live Pictures Cam
Price: $1.99
Yes, we know – "Not another GIF-making app!". These have blown up ever since the
iPhone 6s
introduced the new Live Photos. Well, this little guy is not your typical GIF-maker. It's an app that will put actual Live Photos in the Camera Roll of any iPhone that has iOS 9 installed on it. Unfortunately, it's a separate app from your standard Camera app, but when a moving image is taken, you will be able to see it in the gallery, just like you would on an iPhone 6s. Just tap and hold on the photo and see it move.
Unmute
Price: free
Unmute lets you pick a topic and connect with anyone in the world, to have a voice chat over it. Other app users can listen in on your conversation and, should the session host chose to do so – they can unmute any of the listeners and have a group conversation. Cool app to toy around with on those anti-social days, though, we did have a trouble connecting to and listening in on live conversations. Let's hope the service gets a bit more stable!
Swipe Dial
Price: free
Swipe Dial puts a customizable quick-call widget in your Today drop-down tray. You can add your favorite people to contact up there, so you can call them with a simple swipe-down and tap. A $2.99 in-app buy will let you Facetime call of send SMS texts to said contacts.
Emojify
Price: free
Just a fun little app that lets you stamp iOS emojis on top of your photos. You can place them wherever you want, grow or shrink them, and twirl them around. Growing them a bit too much will give you that low-res effect, so use with care.
New for Android and iOS
NYT VR
Price: free
The New York Times has jumped into the fresh new VR tech, and has done so tastefully. NYT VR will let you experience a few stories, shot in captivating 360 video. You can either use a set of VR goggles that accepts your phone of choice, or just use your finger to control the camera in videos, while they are playing. Pretty cool!
New for Android
Custom Quick Settings
Price: free
If you feel limited by the quick toggles in your notifications drop-down menu, you can try Custom Quick Settings. This app will let you put shortcuts to various apps and functions right up next to your stock toggles in the notifications drawer. All of the custom toggles can have user-made names and pictures, for full customization.
Texpand
Price: free
Texpand is an app, which lets you add short-worded shortcuts to full phrases. For example, you can punch in "omw" and have the app automatically type out "on my way". It's very comfortable for often-used names or locations.
Texpand
BAND
Price: free
This app will let you find and communicate with large groups of people from all over the world, gathered around different interests and different hobbies. You can either share your passion with the world, get information on everything surrounding it, or organize events with likeminded folk. Sort of like the smartphone equivalent of the good ol' Internet forums.
BAND
komoot
Price: free
For hikers and bikers who love to explore the less-traveled routes, komoot lets the community share and boast pictures of amazing spots. You get turn-by-turn navigation and topographical maps, so you can visit the places that others have shared, and keep your hikes ever-interesting, without getting lost, of course.
komoot
Fontli
Price: free
Pretty much a run-of-the-mill picture-sharing social service, Fontli's app is solidly built and it was hard for us to not give it a spin. If you are an avid picture-sharer, definitely try this one out.
Roundme
Price: free
A service that lets you have a virtual walk around some beautiful landmarks across the world, Roundme has had an app for iOS for a while now. Well, now, you can enjoy it on Android – with VR support, too!