Best new Android and iPhone apps of the week (August 4th - August 10th)
1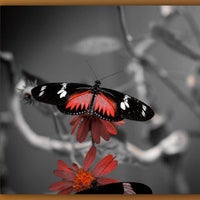 Another week has passed, and another heap of apps has been uploaded to the App Store and Play Store. For those who wish to try new apps on a regular basis, sifting through all of the new ones may be a daunting task. But fear not – we're here to help, as each week, we comb through the stores and pick some of the more eye-catching apps that are out there.
This week around, we have a Kardashian chat app, Microsoft's awesome translator, a Stagefright weakness detector, and some cool to-do organizer apps. Check them out below and do let us know – which ones did you download, did you like them? Also, if you know of a brand-new app that deserves to be in this list, but we overlooked – drop us a line and we will find a way to have it mentioned in the future!
New for Android
Microsoft Translator
Price: free
Available to download for free via Google Play, Microsoft's
Translator
can translate speech and text in no less than 50 different languages. It doesn't seem to be offering significant advantages over Google's own Translate app. However, the fact that Microsoft Translator is available on Android Wear is certainly a plus, as Google has yet to launch a Translate app for smartwatches.
The Microsoft Translator app provides both speaking, and written translations. The latter should be useful in noisy environments, especially since you can take advantage of full-screen "translation cards" to conveniently show others what you want to communicate.
Microsoft Translator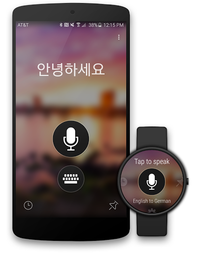 Dreamify
Price: free
Dreamify turns your pictures into creepy, disturbing, yet interesting and unique images by applying a variety of filters on top of them – filters that react to the various shapes and lighting in an image, which guarantees that no two pictures will have the same overlay generated on top of them. The app is a bit heavy, takes a while to load and a while to render, even on a powerhorse of a smartphone, but if you are into unique, downright weird effects – you'll like it.
Dreamify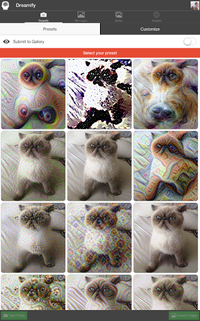 Stagefright Detector
Price: free
A couple of weeks ago, we heard of "
Stagefright
" – probably the biggest Android vulnerability to date. As manufacturers (hopefully) scramble to
patch the software
on their current phones, you can apply
this simple fix
, which should secure your device for now. Don't know whether your phone is open to the Stagefright vulnerability? Use the Stagefright Detector to find out.
Genius — Song Lyrics & More
Price: free
Ever wondered what the lyrics to some song really mean? Well, Genius may just answer that. Open the app, search for the song in question, and check out the annotated lyrics to try and figure out what the singer was ranting and raving about. Just keep in mind that all annotations are crowd-sourced, which means that you have equal chances of either reading something written by a highly knowledgeable individual, or by a potato.
New for iOS
begroupd
Price: free
Begroupd is a group chat app endorsed by Chloe Kardashian, though, it seems that the app was planned out and made long before its developer actually contacted the starlet. So, what problems does this app solve? It's made with the specific purpose to help you organize your group of friends easier. You can throw in event invites, polls, and simple yes / no votes directly into a group session, eliminating the need to swap back and forth between apps. That may be a "first world problem" to some, but hey – if you do a lot of group-chatting with your posse, you may want to give this one a spin.
Color Accent Lab
Price: $2.99
Color Accent Lab is all about making the warm colors of your photos pop-out. Its algorithms detect said colors and overblow them, while the app offers other filters and effects to achieve a very unique look, or just to polish off the final result.
Color Accent Lab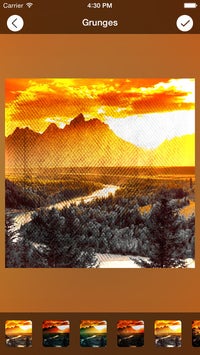 Pho-Do - Photo To-Do List
Price: $0.99
A fun name for a pretty cheeky app. If you often find yourself lacking the motivation to follow through with your to-do lists, Pho-Do might help, as it requires you to actually take photos of whatever objects the task is associated with. To top it off, you can add "after" shots, to be able to check out the results of your labor and pat yourself on the back.
Cloud Outliner 2
Price: $2.99
If you are a compulsive note-taker, Cloud Outliner 2 may be just the app for you. It offers a superb organization in the form of hierarchy, styling, and tiers for your notes, an interface that strives to streamline your work, rich text format editing, password locks for notes, and .pdf export.
Moodnotes
Price: $3.99
For those of you who are actively trying to increase self-awareness and reduce stress caused by unhealthy thinking loops and habits, Moodnotes allows you to take notes of what you are currently pondering on or doing, and add a color-coded mood to the event. This way, you should be able to identify emotional "traps" that make you fall into the aforementioned loops, or so the app developer claims.