Best new Android and iOS (Apple Watch included) apps (April 21st - April 27th 2015)
3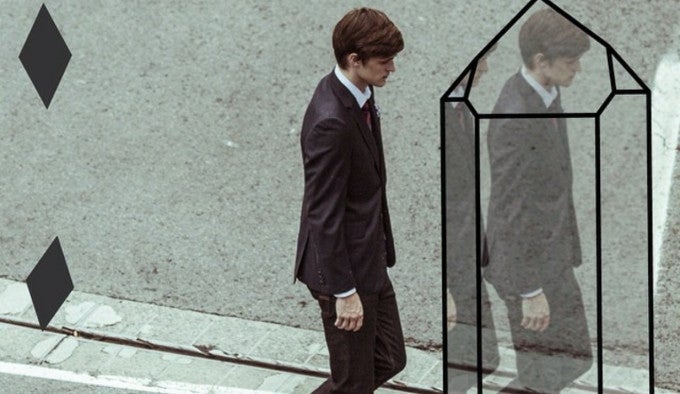 Hey there, app hunters. Yep, it's another Monday, which means that we get to make another sift through the App Store and Play Store and post up the most interesting apps and
games
we find. Now, since the Apple Watch has started shipping last week, we can, of course, expect a lot of apps with added functionality for the timepiece to be rolling out – especially in the first few weeks after launch, but we will try to keep them in measure, only filtering through the essentials.
We really like this week's pick for Android apps – at least three of them are exclusive to the platform (at least for now) and are really interesting offerings. Yes, there is the obligatory photo-editing app with a twist, but also a couple of out-of-the-box thinking solutions – such as an SMS-based Internet browser and one that lets you become a courier for other people along your daily routes. Enough teasing, here they are:
New for Android
Overam
Overam is a photo editing app with a twist – it relies heavily on geometric shapes. Basically, most of the effects you are allowed to use on this app will all work around a geometric shape (you have a choice of more than 200 shapes), bottlenecking your creativity around adding and creating interesting shapes and images from your pictures. Feeling like you need a creativity refresh? Check this one out.
Peership
An app that employs social networking in an attempt to answer the simple need of getting an item from point A to point B. Say, if you have an item that needs to go across town, for example – that box of old stuff that you've been meaning to take up to your parents' house, but it's a task with such low urgency that you keep putting it off, this app may help. You post the item, together with a pick up, drop off addresses, and price you are willing to pay for the service, and users whose daily communes are somewhere around both locations will be notified. They can then accept the job and come pick up the item. Money is transferred electronically once the job is marked as done.
SMSmart
Those of you that are on a limited data plan, but have an excessive amount of free texts left over in the end of every month may wish to give this one a try. It's an app that uses SMS code to check and bring you information from specific points in the Web – currently, it can do simple searches, find locations, bring up your news, open Wikipedia, download stocks information, and check your Twitter feed (you can post, too!). A bit limited – sure – but still impressive and definitely better than noting.
Cloze
For professionals who tend to communicate with a lot of people, Cloze will try to aggregate all the info for every person in your contacts to one place. This includes exchanged emails, chats (from multiple platforms), calls and texts, documents, Evernote work notes, et cetera. The Android version of the app is still a bit rough around the edges and we wouldn't rush to throw our money for a Pro version just yet, but we'll definitely keep an eye for future updates. If it sounds like just the thing you need – we advise you do the same.
Collateral
Collateral lets you add reminders and lists in your notifications drop-down, keeping you constantly reminded of tasks that need to be done. A great and simple solution. Premium users will be able to automatically dismiss notes once they've performed a specific action ("call client x"), attach pictures, add reminders to the notes, and choose card colors (Lollipop and above).
Glimpse Notifications
Glimpse will light up your screen as notifications arrive a-la iOS. The cool thing here is that you can whitelist only a number of apps that are allowed to turn the lights on. Additionally, the app has a "pocket mode", which will keep everything off if the phone detects that something is blocking the proximity sensor at the front. Then, as it senses that it has been taken out of a pocket, it will automatically light up the screen. We found this function to be pretty nifty when combined with a cheap-o $2 wallet case – in combination with Glimpse's Pocket Mode, the phone will light up the screen as soon as you open the frontal flap (as long as you have a notification waiting for you), turning it into a discount smart cover. Test and use with care, as some users have reported varying results.
New for Android and iOS
Kong
Download (free)
What's better than smileys? Reaction .gifs! And what's better than that? Reaction .gifs of yourself! Well, maybe not, but if you are one of those people that can express a lot with just a facial expression and an assortment of quirky movements, you and your friends may enjoy some of your custom made .gif responses. Kong allows you to do just that and share it within the app or across other social media.
New for iOS
Smart Resize
A great little app for resizing those massive landscape photos without ruining specific objects in the foreground – Smart Resize will allow you to mark an area, which you do not wish to be affected by the process of resizing the photo, then having it stretched or shrunk as you desire.
Calculator for Watch, iPhone, iPad
Having a calculator on your Apple Watch is a handy little feature. Of course, a lot of these apps popped up recently, some of which even ask for $1. This one is free and is also available for iPhone and iPad, which means that your calculator will look the same across all 3 devices – just something for the purists.
Brainy
An app for brain workout to keep your noggin in a tip-top focused shape. The developer of Brainy has also scaled it down for Apple Watch, which means you can do all the exercises on your timepiece (though, we wouldn't say that the screen size would make it a pleasurable experience)
Watch Band
A mini version of what Garage Band for an Apple Watch could look like, this little app tries to make due with the limited amount of screen estate the timepieces have. We wouldn't comment on the idea of playing any sort of a melody on that, however, the app also sends off MIDI controls, which means that you can use your Watch as a MIDI controller strapped to your wrist. Geeky hobbyist musicians, do you see the potential?