Best music streaming: Apple Music vs Spotify, Pandora, Rdio, Deezer and Google Play
47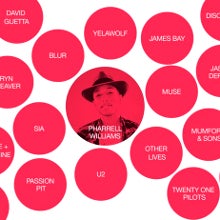 Spotify
and
Rdio
execs might be sniffing at Apple's new Music streaming service, but it the folks from Cupertino have proven one thing, it is that consumers rarely subject Apple to the usual competition scrutiny when choosing one of their products, propelling them to the most valuable company status just with the iPhone franchise and the surrounding iOS ecosystem.
Be that as it may, we can't help but wonder if Apple Music is as good as it sounded on paper during its
posh WWDC event unveiling
, which was a smorgasbord of famous performers, pretty graphics, and a whole lot of sound and video inundation to match.
The revamped Apple Music app is part of the
fresh iOS 8.4 update
, and comes accompanied by the new
Beats 1
curated radio station, the Connect music social network, and other audiophile accouterments. How does Apple Music stack up against some of the more popular amongst the two dozen or so competing music streaming services? Check out the list below.